Well, remember back on
March 16th
when I talked about joining the
Sew for Victory!
1940s Sewing Challenge
? Well, yesterday I finally decided which photo I was going to copy, and which piece of fabric from my stash that I was going to use. If you follow me on Instagram, you may already have an idea of which picture I ended up picking for my inspiration.
Are you curious to know which photo I ended up picking? Well, without further ado, let me share with y'all the finished project. Oh, wait! I have one more thing to share with y'all, at either the end of this week, or sometime next week there will be a video tutorial showing how to make this project yourself. Alright, now the big reveal with no more rabbit trails, I promise. *smile*
Pattern -- No, pattern. Just measured out lengths of fabric to create the skirt. Tutorial coming soon!
Pattern Description -- Simple gathered skirt.
Pattern Sizing -- What ever you want!
What inspired you to make this? -- This 1940s photo & the Sew for Victory! sewing challenge.
Fabric Used -- Apple Green Gingham Fabric (it is 100% cotton) from my stash (bought on fabric.com last year).
Supplies Used -- 9" Zipper, thread, sewing machine, cording, zipper foot, tape measure, scissors, and fabric, of course.
Would you sew it again? -- Yes, it is a simple skirt that would look amazing made up in a bunch of fun fabrics!
Sewing Level -- Easy/Beginners.
::What I'm Wearing::
Lace Top -- Nine & Co. via Thrift Store
Gingham Skirt -- Made by Me
Skinny Leopard Belt -- Forever 21
Heels -- Naturalizers
Pearl Earrings -- Claire's
Red Lipstick -- NYC in Sheer Red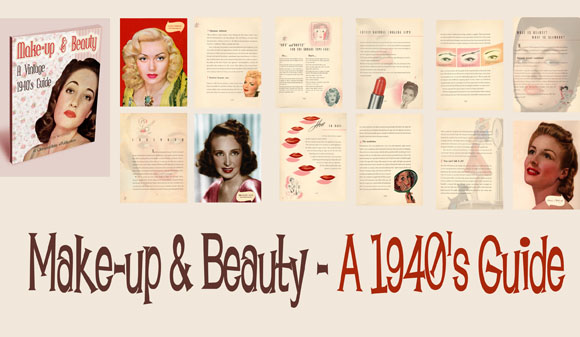 Btw, if you are interested in learning more about 1940s makeup and beauty, you should
check out this e-book
. I recently download all of their makeup & beauty guides (it is a better deal that way), and they are chock full of helpful information! Definitely a great buy if you are into vintage hair & makeup, or just wanting to learn more about vintage beauty trends.