Hello lovelies! How was your weekend? Mine was excellent! On Friday me, my sister Hanne-col, and our Mum went to our library book sale's half-price day -- found some amazing things [Hanne-col & I will be filming a haul video tomorrow]! Gaby, Hanne-col, and I had a bit of a girls day on Saturday and we went to: our library book sale's bag day [where you fill up a paper sack for $7], Half-Price Books, Panera Bread for coffee/tea & a pastry [I picked out a chai latte & cinnamon chip scone], Costco, and Forever 21. Oh, yeah. Me and Hanne showed Gaby the movie,
What's Up, Doc?
[1972] -- since she hadn't seen it yet.
What I'm Wearing
Chiffon Blouse -- Odille Anthropologie via Simply Chic [$4.80]
Jean Jacket -- Express via Simply Chic [$8]
Pleated Skirt -- ASOS [$38]
Belt -- Forever 21 [$4.80]
Leopard Flats -- Target [$15]
Statement Earrings -- Click Six [$1.99]
Bracelet -- LC for Kohl's [$4.50]
Ring -- Forever 21 [$2.80]
Lip Stain --
L'Oréal Colour Riche Lip Stain
in
Coral Tattoo
[$2.98]
My Church outfit for yesterday was a mix of classics with a pop of color. These seems to be my statement look lately, a very classic outfit with a punch of color somewhere. Of course, on Saturdays lately I've been wearing a colorful outfit with my Kelly Green crop jeans [Anthro] & either a navy or grey top/blouse/tee. Perhaps some Saturday I should have Gaby take pictures of those outfits [as she in the official photographer]. Anyhow...I knew I want to wear a dressy, but comfy, yet warmish [as it has been rather chilly during the service recently] outfit for Church.
Sunday turned out to be a rather fun afternoon & evening after church. Gaby & I teamed up to play Scrabble with our sisters, Hanne and Abby, and our Dad. This was me & Gaby's first time playing the game since we were super little, and guess what, we won! We didn't see that coming. We also watched the Detroit Tigers baseball game on the TV, an old Rose Bowl game from the 1970s [while playing Scrabble], and that evening the entire family watch two Food Network shows: Rachael vs Guy Kids Cook-Off & The Great Food Truck Race.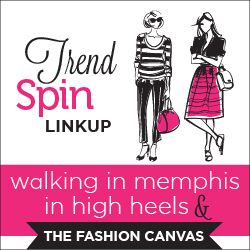 What did you wear/do on Sunday?
~Ashley